Posted by Josh on 14th Oct 2019
Invented in 1986 by Tom Owens, the Original bodyCushion is a revolutionary positioning tool that suspends the torso on its bony structures. It has gained prominence as the leading full-body orthopedic positioning device in the healing arts.
Used by health professionals worldwide.
We use four specific densities of the world's highest quality, longest lasting high resiliency, odorless foam. It is also completely non-toxic. Fourteen sub-parts are contour cut to make four supports, then hand-laminated, one support at a time.
Altogether, this foam construction for is referred to as "Lifetime Foam," carrying with it a 10-year warranty! The covering is a medical-grade vinyl that has a patented finish, making it the toughest, longest-lasting, supple vinyl ever.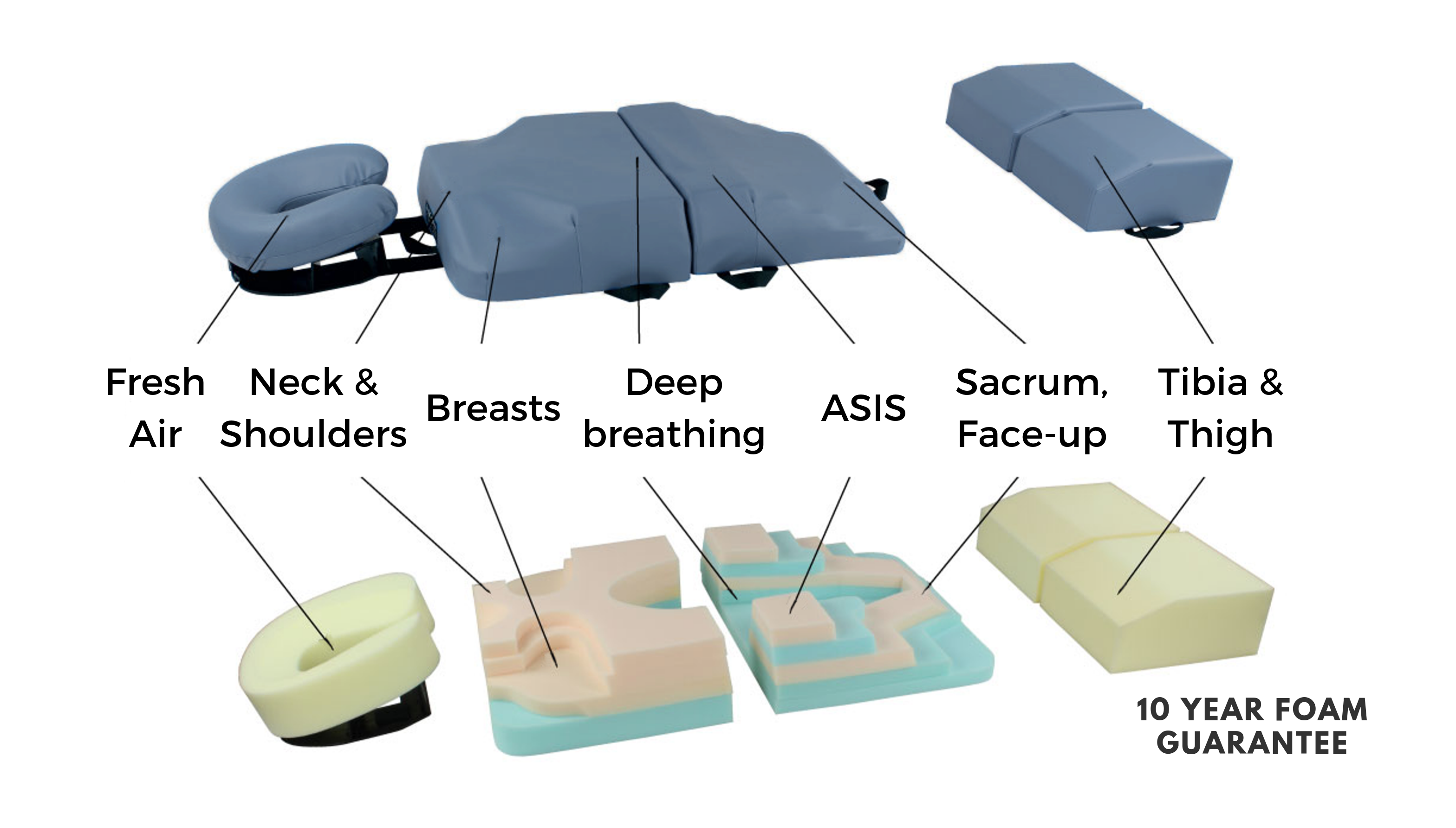 Handcrafted construction.
Each bodyCushion is handcrafted by skilled craftspeople, one part at a time, using racing sailboat sail thread, one of the most durable threads in the world. We continually strive to remain number one, providing the finest, highest quality positioning tools in the world. Accept no substitutes.
Proprietary design elements optimize treatment outcomes in all recumbent body positions, plus provide seated positioning. The 4-Piece Original bodyCushion brings you world-class body positioning, now optimizing treatments across the medical sciences and healing arts in more than 100 countries.
Users as diverse as Hospitals, Pain Management Clinics, Physical Therapists, Athletic Trainers, Chiropractors, Acupuncturists, and Oriental medicine doctors all benefit from using the Original bodyCushion. Its use has applications in all varieties of massage disciplines, including Thai, Shiatsu, Prenatal, and many more.