Posted by Josh on 8th Nov 2019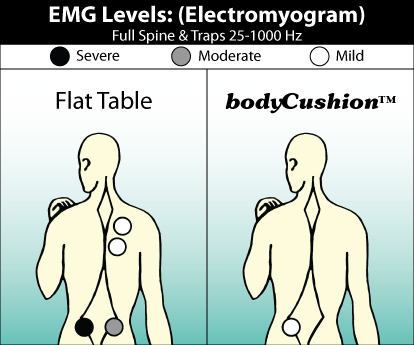 EMG studies show tension disappears on the bodyCushion, and post bodyCushion positioning tests showed long-lasting substantial reductions in tension.
In the early nineties, an Electromyography (EMG) study was done on sixteen subjects, eight on the bodyCushion and eight on a traditional flat massage table. Subjects were chosen who showed no significant history of neck and back pain. They were assigned randomly to each group.
The testing protocol was designed to test the individuals for tension while seated and standing before being positioned on a flat table for a massage treatment. Then those subjects were tested for tension while lying flat during their massage treatment.
Subjects experienced increasing tension the longer they lay flat.
After their massage treatment, subjects were again tested for tension while seated and standing. For the flat table part of the test, every subject experienced increased tension while receiving massage on the flat table and experienced increasing tension the longer they lay flat. Post-treatment tension readings while seated and standing was higher than pre-treatment tension reading.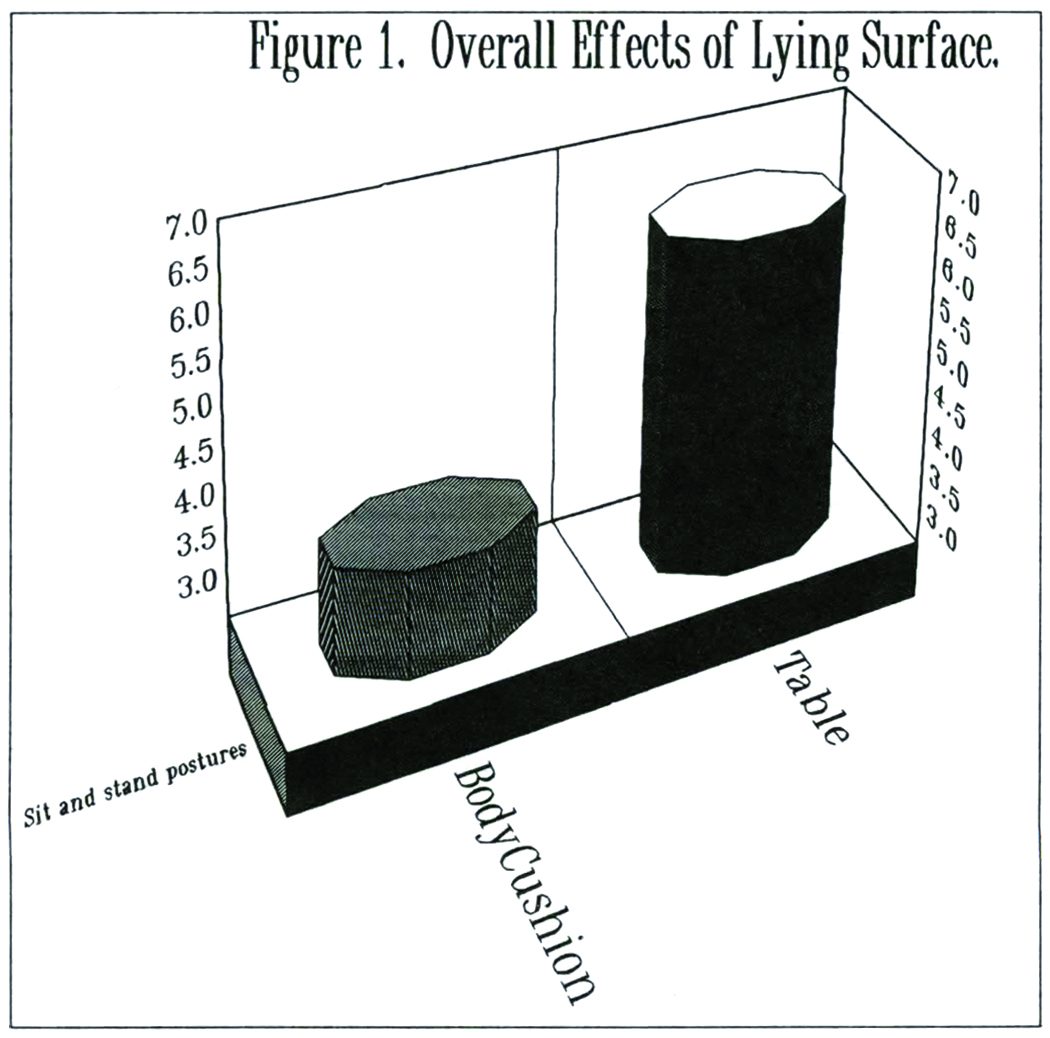 It takes less muscular effort to lie on the bodyCushion.
The second part of the EMG test employed the exact same protocol, except that instead of lying flat, subjects were positioned on the bodyCushion.The results were dramatically different, lying on the bodyCushion facilitates the release and normalization of muscle tension as measured by EMG.
Positioning clients on the bodyCushion maximizes their comfort; unloads their anatomy; decompresses joint structures, and releases tension, thereby optimizing treatment outcomes.
Does it make sense that when treating a client, you're potentially making their condition worse?
Here is the link to the study.